The world of caviar is a fascinating one. This seafood delicacy has been long revered in many cultures. However, the health benefits of caviar are often overlooked by those unfamiliar with this addictive dish. From heart health to beauty and wellness, here are the six most definitive benefits you can reap from ingesting caviar.
1. CAVIAR HELPS PREVENT HEART DISEASE
Reduced risk of heart disease is one of the most significant reasons people opt to eat caviar. Eating caviar benefits your heart and circulatory system. Caviar contains omega-3 fatty acids, which are heart-healthy and benefit your circulatory system. Omega-3s also help reduce inflammation, strengthen blood vessels, power signals between neurons, and maintain electrical impulses that travel between the brain and muscles.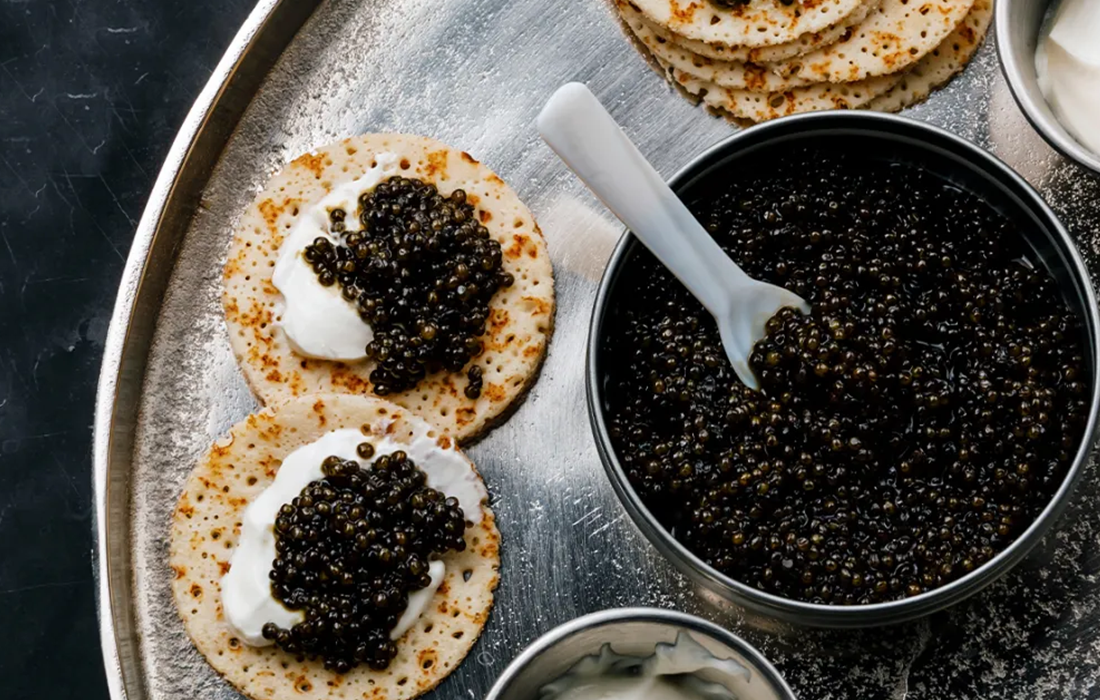 2. CAVIAR CONTAINS ANTI-AGING PROPERTIES
Proteins and inositol in caviar support skin, muscle, bone, and nerve health and boost collagen production. Collagen is an essential component of skin tissue that maintains elasticity and prevents skin breakdown, particularly during aging.
3. CAVIAR PROTECTS SKIN FROM SUN DAMAGE
Caviar is rich in amino acids that help reverse sun damage on your skin when consumed regularly or applied topically. Caviar helps protect your skin from UV rays and has been used for centuries by the wealthy as an anti-aging treatment.
4. CAVIAR IMPROVES ORAL HEALTH
Caviar is an oral health treasure. It has potent antibacterial and antifungal properties. Caviar contains taurine, an amino acid that protects your gums from bacterial formation and attacks the inflammatory process of periodontal disease. Caviar also aids in producing collagen and elastin, essential components of healthy teeth and gums.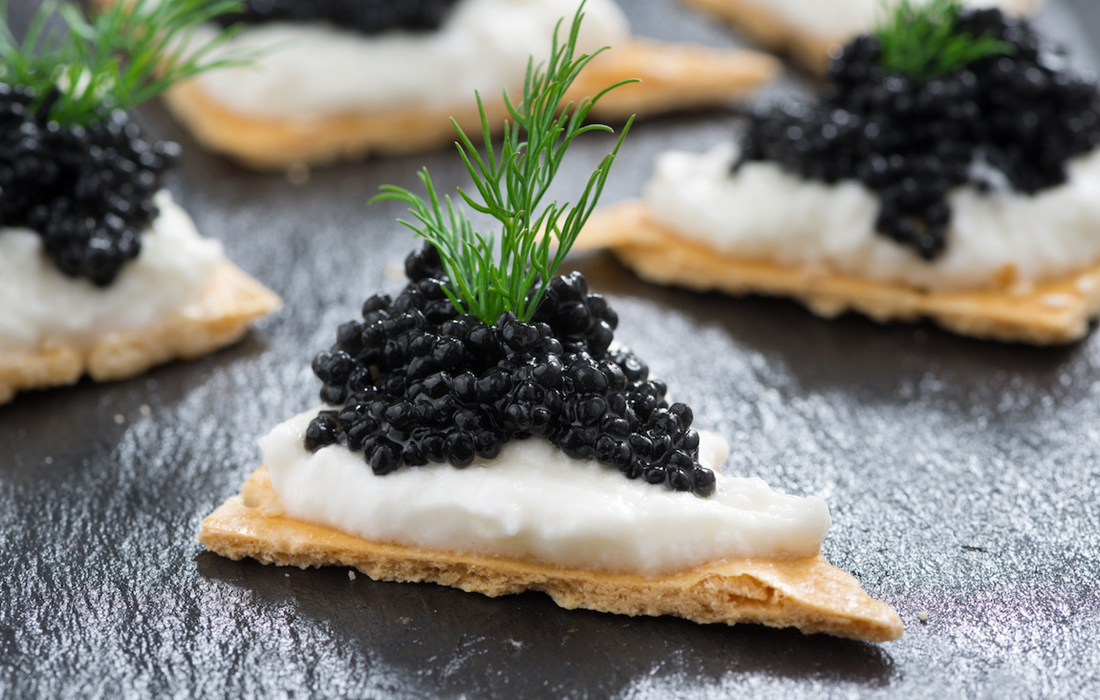 5. CAVIAR IS AN ANTI-INFLAMMATORY
Caviar contains omega-3 fatty acids, which have anti-inflammatory effects. Omega-3s reduce inflammation and provide several biological effects, such as lowering blood pressure and decreasing inflammation in the body.
6. CAVIAR HELPS LOWER CHOLESTEROL
Caviar contains less than 2 grams of saturated fat per ounce and is high in protein, which can help lower cholesterol levels. Caviar is an excellent substitute if you're eating a diet rich in cholesterol and saturated fats.